Transportation
Your career takes off managing transportation services and solutions.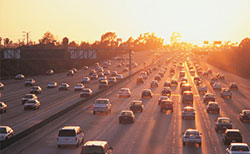 Serco delivers integrated transportation management and surface and infrastructure solutions that keep North America moving safe and satisfied. As a global leader in traffic management solutions, managing traffic on more than 11,000 miles of road worldwide, in addition to running 64 air traffic control towers across North America, we take pride in supporting the needs of the traveling public and designing projects requiring complex systems engineering. Serco will get you where you want to go effectively, efficiently and economically.
Search Serco's Transportation Industry Jobs
Our transportation management services include:
Surface Transportation: All supported by a dedicated team of engineers, operators, dispatchers, and communication and other professionals in Atlanta and around the globe.
Aviation Services: For more than 50 years, we developed an expertise in aviation services, managing air traffic control operations, providing tower, approach/departure control, enroute, meteorological services and technical aviation services that help ensure the safety of aircraft and personnel.
At Serco, we realize our people are responsible for our success. That includes individuals with all skill levels and from all educational backgrounds, from high school graduates to PhDs. Serco offers you exceptional opportunities to steer your career toward excellence in all you do. If you have the drive and determination to make a difference in a company that believes in career advancement and enhancement, continuous learning, and the power of individual effort, as well as teamwork, then you belong at Serco. Put your career in high gear. Take to the office, or hit the highway to transportation excellence, at Serco.